1 July is Canada Day. But in Quebec, which has twice had referendums on independence, its when tenancies traditionally end leading to mayhem on the streets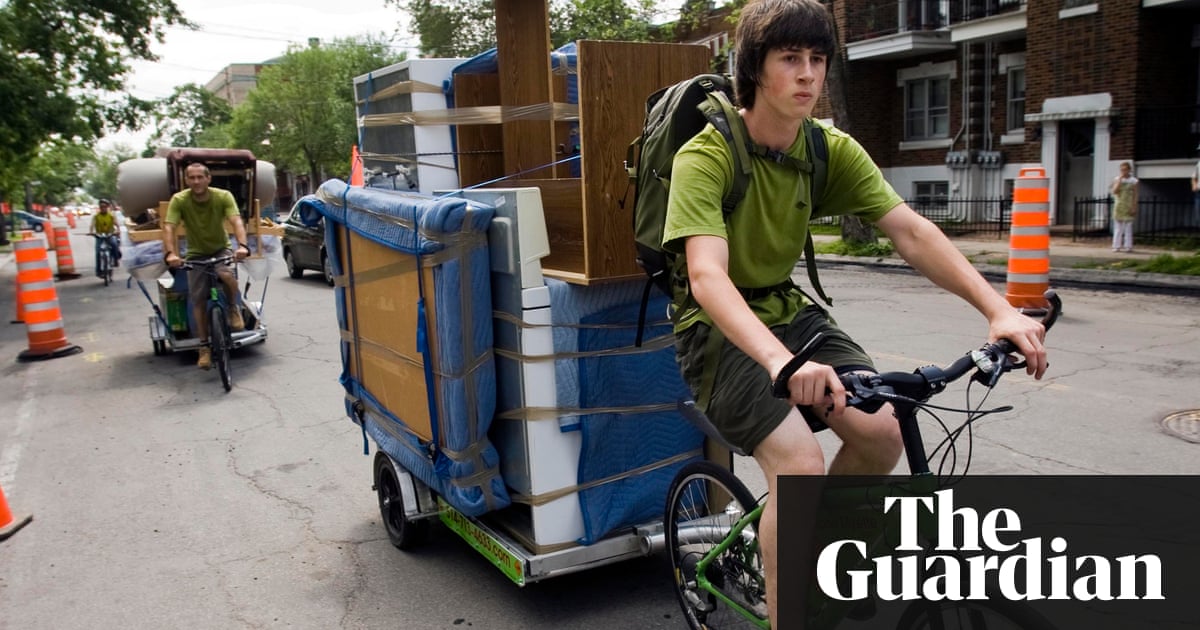 Montreal has a valiant knack for inconvenience. The winters are brutal, and when summer finally comes, one can safely bet that any well-attended park, shopping street or highway will become clogged with construction, as every builder in the province takes two weeks off at exactly the same time in July. The Quebecois love doing things all together, en famille and in that spirit there is Moving Day: 1 July, when the majority of residential leases both begin and end.
To call Moving Day mayhem is to prettify the truth of trucks double-parked three deep on narrow two-way streets, amateurs humping fridges up the citys legendarily winding outdoor staircases (partly because nobody can get a professional mover theyre all quadruple-booked), and creative Quebeckers devising all sorts of methods for relocating their stuff. On Moving Day, you will see bicycles pulling gigantic, self-made wagons, and compact cars with so much furniture bungee-corded to the roofs that homemade bumpers made of pool noodles must be employed.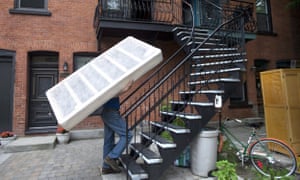 Read more: https://www.theguardian.com/cities/2018/jun/29/montreal-moving-day-what-happens-when-a-whole-city-moves-house-at-once