Omans sparsely inhabited coast of fishing villages and Bedouin camps is being transformed into an industrial city with port, luxury hotels and housing for 111,000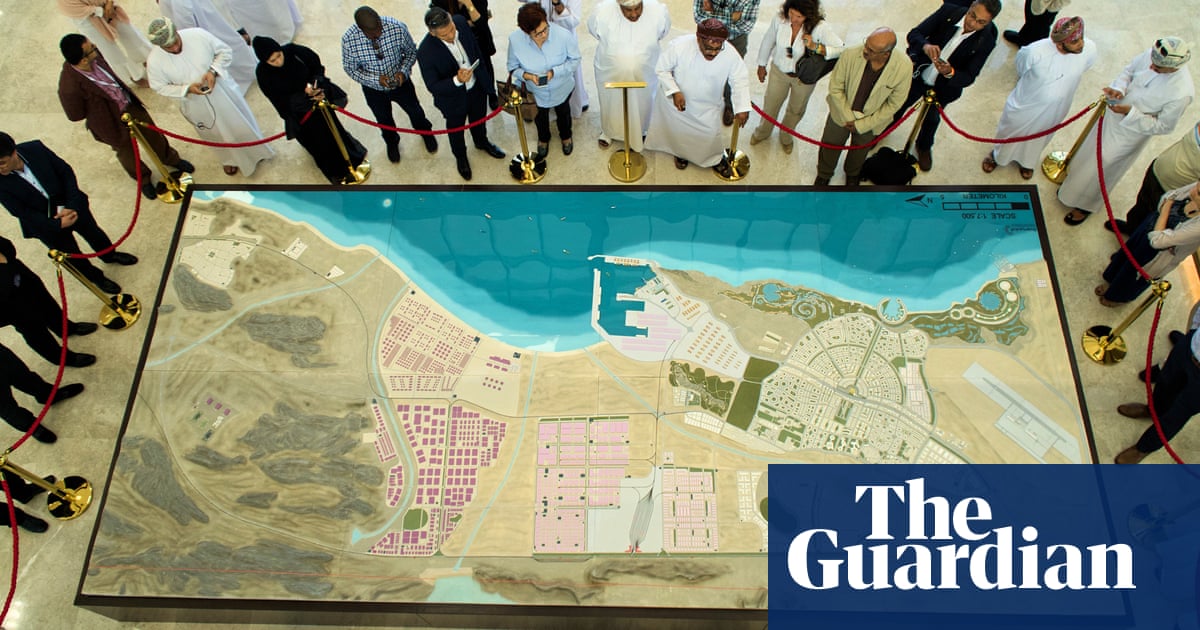 Five years ago there was nothing here, says Hamad Said Al Rawahi as he drives fast along a stretch of freshly paved highway in Omans coastal desert. He just picked me up from the side of the road in his shiny black Mercedes. I am hitchhiking the closest thing to public transport out here.
We are in Duqm, a nascent city about 300 miles (480km) from the capital, Muscat, that was a fishing village prior to 2011, when Oman reimagined it, along with a stretch of uninterrupted coastline and Bedouin camps, as a new special economic zone.
It has totally changed, says Al Rawahi, who has lived in Duqm for a few years and works at its dry dock. Now we have five-star hotels and villas There are shops and supermarkets, places you can go and visit.
The city is still in its early days. The basic highway grid has just been paved, the port and dry dock have recently begun operating, the oil refinery is getting set to fire up, and two luxury hotels have opened their doors.
Within two years an estimated 111,000 people are expected to call this place home.
Read more: https://www.theguardian.com/cities/2018/aug/06/five-years-ago-there-was-nothing-inside-duqm-the-city-rising-from-the-sand-oman-city-sand-luxury-hotels-housing