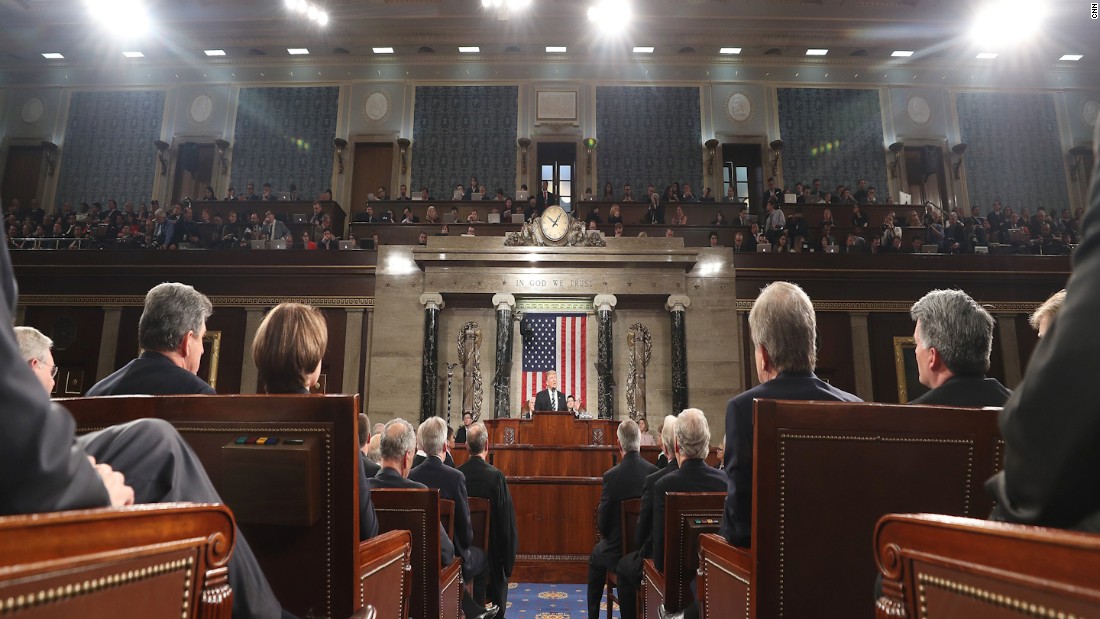 (CNN)Every now and then, Congress does something worthy of praise. And it's important to recognize it, to encourage similar behavior. Tucked into the conference report for this year's defense authorization bill, a small provision provides waiver authority from sanctions on those doing business with Russian defense agencies. While this may seem like a significant concession to Russia, it is actually a critical correction — both for our most important global relationships and our own national security.
Sometimes two of America's strategic international objectives collide. With a foreign policy as vast as ours, it's surprising it doesn't happen more often. Such collisions are often due to the law of unintended consequences.
The most recent important collision pit Russia, a fading global power, against India, an upstart one. Congress, in its understandable zeal to punish Russia for interference in the 2016 election, had
put India in the awkward position
of having to choose between doing defense business with Russia and doing defense business with the United States. While the choice for India may have been crystal clear to American policymakers, to Indian ones, it was anything but.
In 2016,
India imported arms from such varied suppliers
as the United States, Europe, Israel, South Korea, and yes, Russia. And while Russia — and its predecessor state, the Soviet Union —
has been India's largest defense supplier since the 1960s
, India is actively and gradually
reducing its dependence on it
. In 2016 and 2017, for the first time in more than 50 years, the United States emerged as India's top defense supplier.
India is moving in the right direction
By most accounts, India is moving deliberately, though slowly, in the direction that America wants. For Indian leaders, there is no dilemma in where the future lies. But so great and diverse is India's appetite, it simply cannot be supplied completely by any one foreign country. Hence, India's
recent decision to move forward
with the purchase of the S-400 missile defense system from Russia.
This purchase, though, ensnared Congress in its own trap. In 2017,
Congress passed
the Countering America's Adversaries Through Sanctions Act, or CAATSA. While the act mostly lays out direct sanctions on Iran, Russia and North Korea, Congress went a step further for Russia. To exact as much as pain as possible,
CAATSA mandated additional sanctions
on anyone doing business with Russian defense or intelligence sectors. These "secondary" sanctions attempt to alter the behavior of third-country entities by restricting access to the lucrative American market. For most countries, this threat is enough — but not for India.
In the wake of its decision to go ahead with the S-400 purchase,
a debate erupted in Washington
over whether India should be granted a waiver to the CAATSA sanctions. Trump administration officials, including
Defense Secretary Jim Mattis
and
Secretary of State Mike Pompeo
, uniformly argued that such an exception should be granted. By pressing forward with CAATSA, they claimed, we would jeopardize the nascent turn that India has made toward the United States, and thereby only hurt ourselves.
Appearing before the Senate Armed Services Committee in April
, Mattis pleaded, "We only need to look at India, Vietnam and some others to recognize that eventually we are going to penalize ourselves" by strict adherence to CAATSA. According to Trump officials, these strategic partnerships, India chief among them, are just too important to risk over something such as this.
Congress at first seemed receptive, with several senators,
including Dan Sullivan, R-Alaska, and Mark Warner, D-Virginia
, speaking out in favor of granting the waiver. Sullivan noted on July 12 that he had spent a significant amount of time counseling his colleagues on the importance of adjusting the sanctions. He explained that "(the waiver) is important for our country. This is important for India. This is important for the strategic relationship."
Inside sources indicate that the Senate didn't want to dilute CAATSA or send mixed messages about punishing Russia. Having shown such toughness last year, there was apparently little appetite to let Russia off the hook. This argument was only strengthened by Trump's July 16 summit with Putin. Recoiling at the American President giving Russia a free pass for the election transgressions, Congress resolved to show even greater toughness. If the price was significant damage to the US-India partnership, so be it.
The problem with this argument, though, is it presupposes that India, slapped with sanctions, would reduce its business with Russia. Nothing could be further from the truth.
Long memories
Despite the enormous progress made in the relationship between our two countries, India still does not see the United States as a reliable supplier. Memories are long in New Delhi, and the wounds inflicted by previous rounds of US sanctions are still raw. India continues to hedge its bets against the United States, carrying the perception that the Americans could turn off the spigots at any time and for any reason — a perception only reinforced by CAATSA.
Consequently, if the United States were to impose CAATSA-related sanctions on India, not only would India maintain its defense relationship with Russia, it would likely strengthen it. Having proven itself a fickle partner, the United States would only be giving India every reason to turn back toward its historically reliable and trusted supplier. The recent trend toward greater imports from the United States would be reversed.
Pushing India back toward Russia would actually increase Russia's arms business, the exact opposite effect of what CAATSA intends. This would strengthen the Russian defense industry while simultaneously alienating a strategic partner, both grossly inconsistent with US national security interests. Given these dynamics, Congress would have been hard-pressed to justify not giving India the waiver.
The choice for Congress was clear from the start, and fortunately, thanks to an intense engagement effort by the administration and the defense industry,
wiser arguments won out in the conference report
. With one amendment, Congress has strengthened a vital strategic partnership, further damaged the Russian defense industry and fulfilled the stated goal of its original legislation.
As it turns out, this collision of foreign policy objectives was not really a collision at all, but rather a confluence of reinforcing wins. Kudos to Congress for smartly taking advantage of them.
Read more: https://www.cnn.com/2018/08/03/opinions/congress-india-waiver-russia-sanctions-goel/index.html